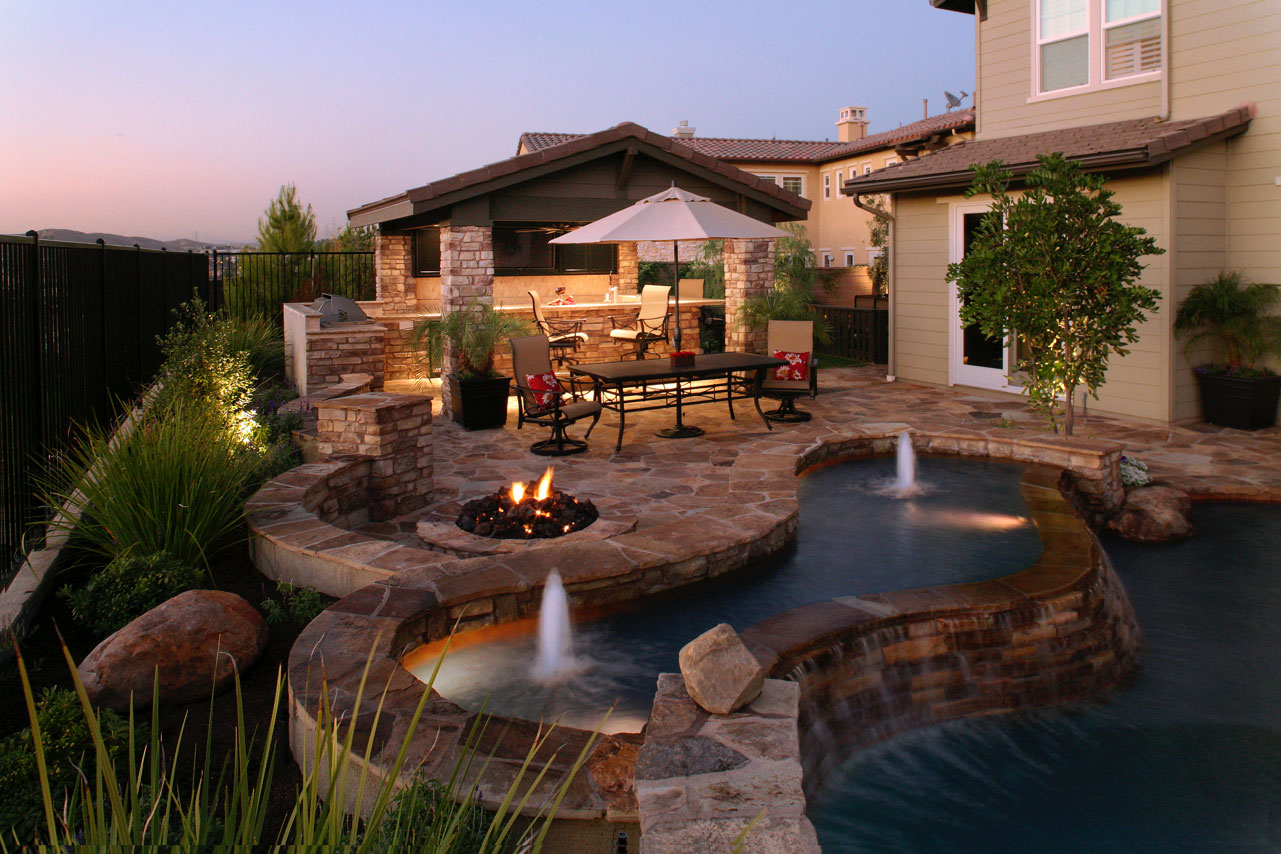 27 Sep

Autumn is Upon Us

Autumn is upon us and the holidays are right around the corner. In addition to thoughts of fruit tree planting and some of the inevitable yearly clean ups of our softscapes and trimming trees around your yard after Summer's heat, come plans for the holidays and all the entertaining that is to be celebrating with family and friends.

Have you dreamed of a brand new yard with an outdoor living room, with heaters, fire pits, a fireplace, spa, pizza oven or lighting up the yard to extend the usability of your outdoor spaces, adding safety and drama?

Paradise Designs has spent decades designing, building and maintaining backyards throughout Orange County and San Diego County by giving our clients terrific services and beautiful designs. Fall holds all the same possibilities as Spring. Just with the priorities shifting to warmth and light.

Planning those holiday parties can bring about the opportunity to develop a new approach to entertaining at your house. As a matter of fact, the outdoor living rooms, seating areas and firepits make your home entertaining footprint larger and, in turn, your home more inviting. Besides watching the games in your outdoor cabanas, you could set up an outdoor kitchen to simplify cooking and clean up by keeping everything outside. The pizza ovens, barbecues, stovetops and even fryers can be made part of that backyard bar you've been imagining for so long.

Additionally, pools & spas, water features, even new fences and retaining walls can create whole new areas in your home to enjoy and experience. Obviously pools bring their own fun and relaxation, but a trickling brook, fountain or birdbath can provide a wonderful space for rest and mediation after everyone has left. Also, the chance to add square footage with retaining walls or expanding the controlled area of your home with new fencing can bring a new shine to your yard and home.

If you are even considering a whole new yard, or a specific project such as improving your outdoor lighting, please take a moment to reach out to us and we can send a designer out to discuss your dreams for a new paradise.