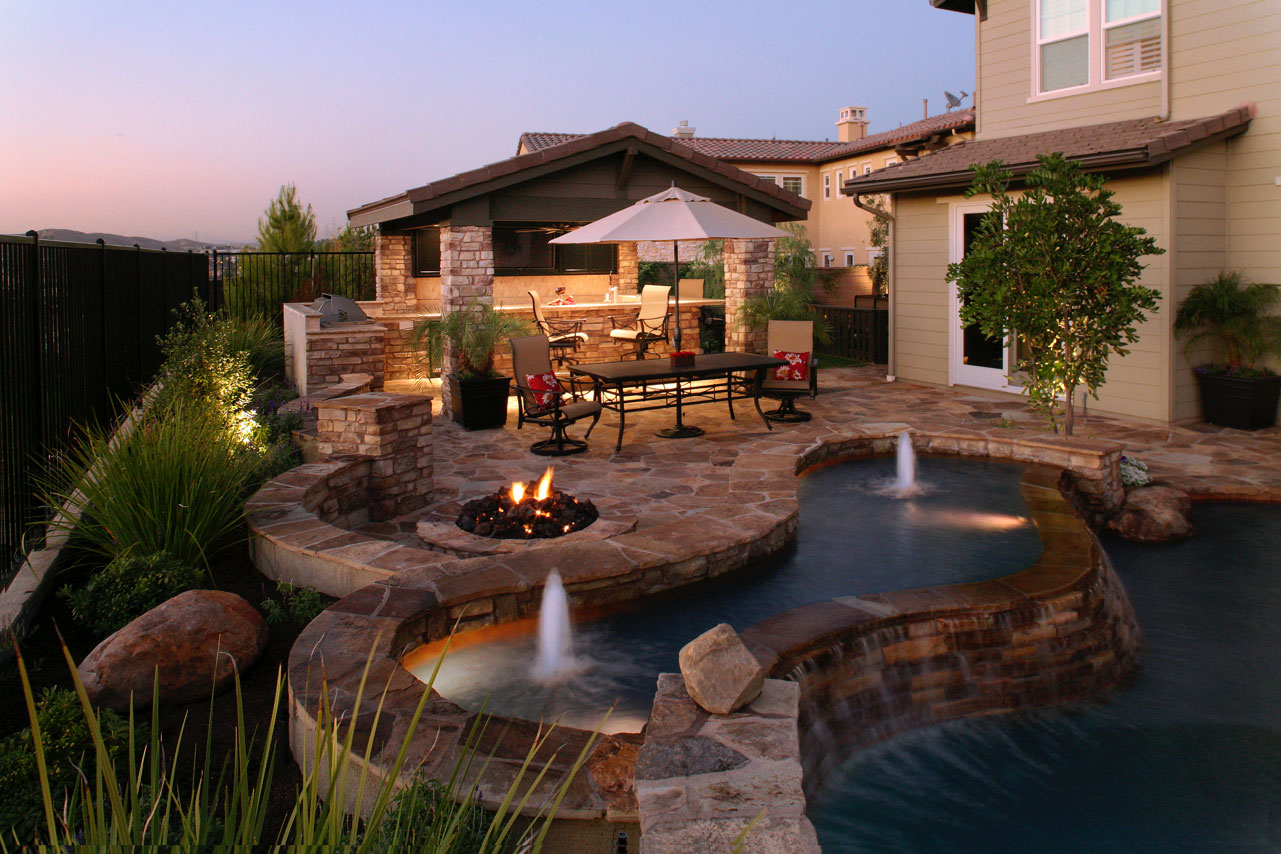 08 Oct

Designing an Outdoor Kitchen

Thinking about building an outdoor kitchen and creating that outdoor entertainment space you've been dreaming of? These days, you can put just about any appliance you want in a backyard kitchen from smokers to pizza ovens… but the goal is to design a functional kitchen that fits your style of entertaining. Outdoor kitchens are extremely useful when cooking for large amounts of people such as birthday parties, baby showers and pretty much any holiday but they also serve as another place to gather and create memories with the people you love.

Besides having the extra kitchen space and appliances, an outdoor entertainment area wouldn't be complete without the addition of a premium sound system and heating system to keep you warm and dancing through the night. There are several different avenues you could go, but for the outdoor stereo system, Bose's 251 environmental outdoor speakers are built to withstand the elements and made of water-resistant composite that can handle up to 158 degrees and -40 below. Outdoor heating systems come in all different sizes and forms from ceiling-mounted infrared outdoor heaters to free-standing stainless-steel patio heaters that can be easily transitioned to alternate spaces in your backyard.

Whether you have plenty of room in your backyard to start something fresh, you want to add on to an existing structure or you're working with tight quarters…our designers can help create a beautiful and practical space that works within your requirements and budget. Do you want enough room for a bar seating area with sufficient counter space and elbow room? Do you want to include a covered shelter for your investment such as a pergola or California room to prevent the elements from damaging your newly furnished appliances?  Our senior designers have the creativity and knowledge to properly research and design your custom outdoor kitchen while integrating the same materials, colors and textures to create a seamless transition from your existing home to your new outdoor kitchen.

All in all, designing an outdoor kitchen as part of an outdoor living space can be a fun, creative project with endless possibilities. They can be as intricate as their indoor counterpart with all the bells and whistles included. That's why we at Paradise Designs encourage a partnership between homeowners and our senior designers to guarantee the ultimate outdoor living space. With the holidays right around the corner, there's no better time to start planning on how to turn your backyard into an alternate space to cook, entertain and relax as the weather cools down and you find yourself wanting to spend more time outside with friends and family.