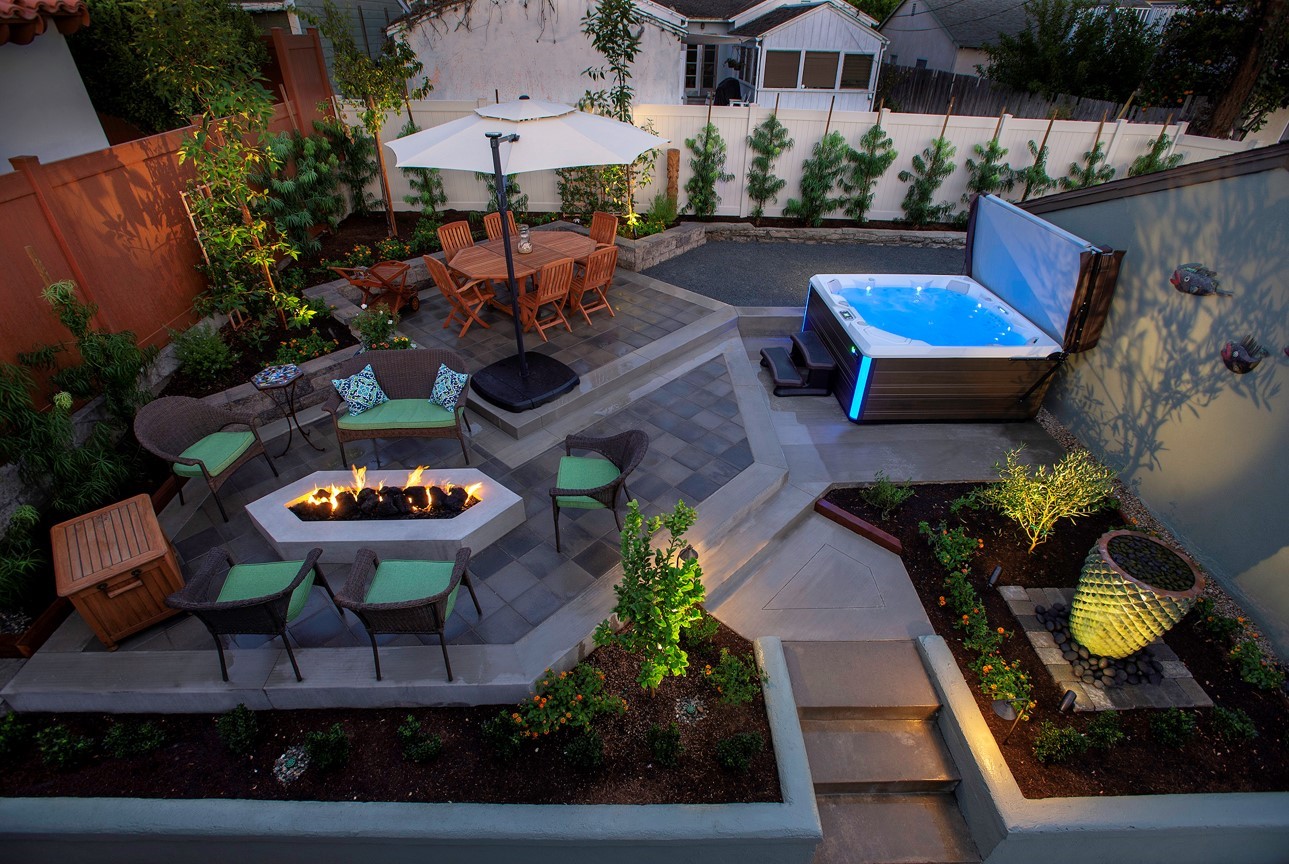 23 Aug

Before and After: Backyard

Before and After images always provide a striking look at the difference professional design and construction can make in your home.  In this instance, our client wanted to take advantage of their backyard to create a space the whole family could enjoy.

We were able to install quite a few amenities in a reasonably tight space. What was once simply grass (or dirt) has been transformed into a comfortable and stylish space perfect for family, friends or as a spot for a quiet rest.

By installing a tiered approach our designer was able to create varied spaces for different uses. Notice the pad for dining or lunching and the firepit for lounging and laughing. Also, by including abundant planters we were able to keep the space secluded, colorful and comfortable.

The inclusion of landscape lighting makes the space beautiful regardless of time of day and safe for that late-night hop into the spa. The client also wanted a small water feature giving the space a relaxing cadence and mood.

Lastly, the inclusion of a gravel run to be used as bocce ball play court insured the space would be fun, water smart and low maintenance. And all of this was completed for a reasonable investment in a short period of time.

Do you have some ideas on how make your yard into a paradise?

Please don't hesitate to call.