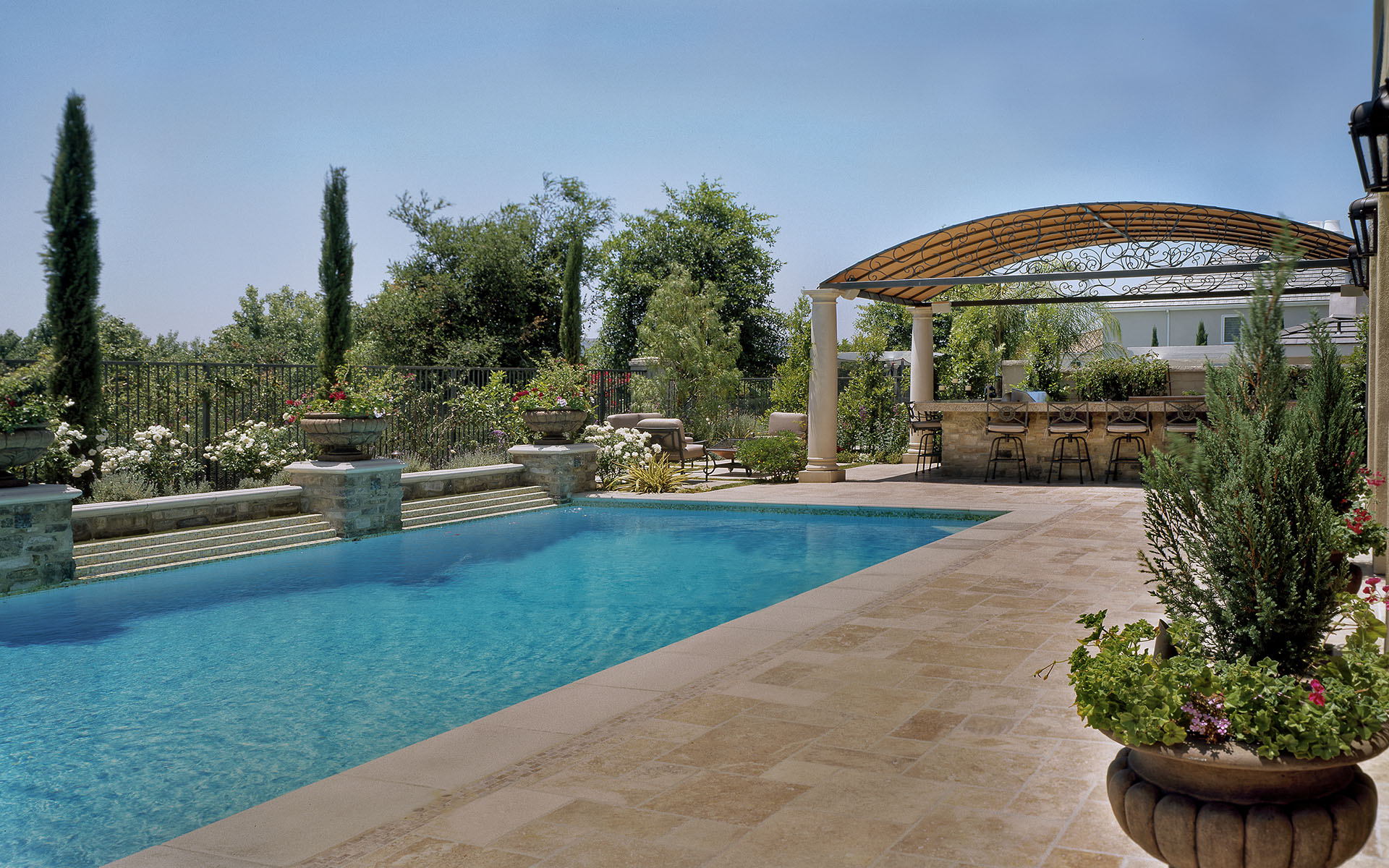 20 Mar

Designs For Outdoor Summer Living, Big or Small

Happy First Day of Spring!

As the days grow longer and Spring showers and longer warmer days help our dormant yards come to life, our imaginations also begin to unleash a plethora of ideas about design plans for outdoor living. Your dreams for a large project like a pool or spa, as well as, patios, outdoor kitchens and barbecues can still come to fruition this year. Even smaller projects like adding a water feature, patio lighting, patio covers are within reach. Simple yard tune-ups with a softscape re-do, adding a walkway or solving some other outdoor living issue are easily doable.

With the improved weather, it becomes much easier to set our creative juices free to dream and imagine the many changes big or small that we would like to see in our yards. Perhaps you've long been dreaming of adding a certain feature, and you know exactly what you want; or you look at your yard and aren't quite sure, but just know you want something different. This is where our crew of experienced and talented designers come in.

With decades of combined experience on our staff, we have a multitude of ideas and solutions to each unique desire and request. We spend most of our working hours solving the problems of what plants work best for specific site conditions and styles, what materials to use or where to put the pool and barbecue.

In fact, our passion for our jobs and our experience puts us in the position of considering these issues constantly!

Not only do we spend time on our client's homes making them wonderful places for relaxing or entertaining, we spend time every year attending trade shows and conventions learning about new materials and approaches. This sharpening of our craft ensures that the designs we provide will excite your imaginations while also giving you the best, most advanced practices in the landscape design industry.

Hard work, sharp imaginations and continued improvement means we will deliver a personal Paradise suited to your specific outdoor space. Give us a call or email us and get going.