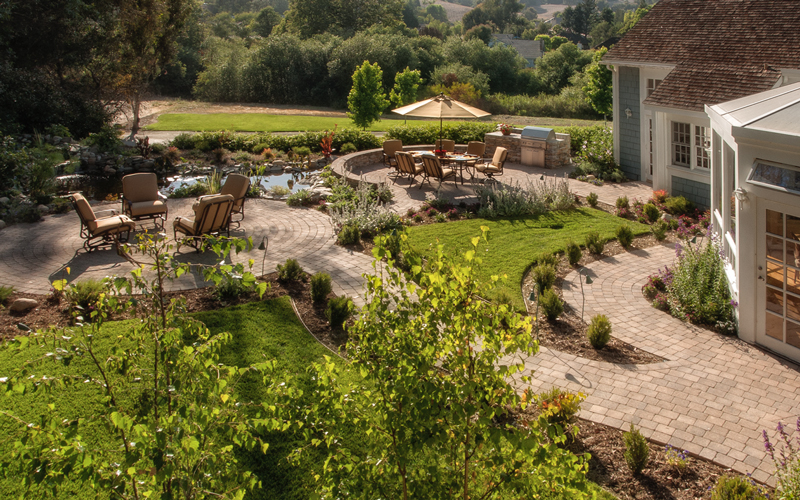 09 May

Hail the Hardscape

As summer fast approaches and we move our lives outdoors, we should think about creating a cohesive approach to the way we use or would like to make use of our outdoor environments. Be they back or front yards, the discussion should begin with consideration to the hardscape areas of our yards that makeup the foundation of our landscapes.

Traditionally this has meant poured in place concrete slabs to create patios and walkways and driveways, but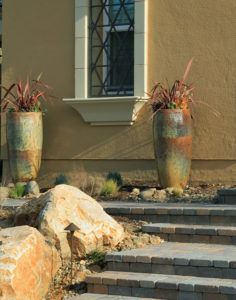 thanks to the diversity of products available these days and the restrictions the recent drought placed on designing more sustainable landscapes, our design options have increased tremendously. Enter the permeable surface alternatives.  An enormity of paver types, concrete tiles and the reimagined poured in place concrete with ribbons of groundcovers, rocks or turf, and decomposed granite surfaces all allow for infiltration of water into our soil rather than just allowing run off into our oceans.
The permeable paver is composed of a layer of concrete or base material separated by joints filled in with crushed aggregate. The rainwater would pass around the paver in a permeable paver, percolate through the aggregate and into the soil below. A porous paver is typically a grid system filled with dirt, sand or gravel where grass often 'colors' the grid to provide a more natural design. Pervious pavers allow water to penetrate the surface of the paver rather than running off. The water runs through the paver and soaks into the ground below.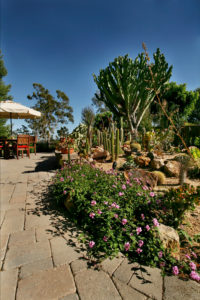 These three options allow for the reabsorption of water into the soil and eventually adding it back to the water table rather than creating run off into our municipal drainage systems.
When looking at the options for hardscapes, we have the opportunity, through the design choices we make, to affect environmental impact as well as aesthetics. We welcome the opportunity to bring our knowledge to bear along with our creativity and experience to create a unique look for each of your own hardscape projects. Creating an outdoor environment that your family will enjoy for years to come.