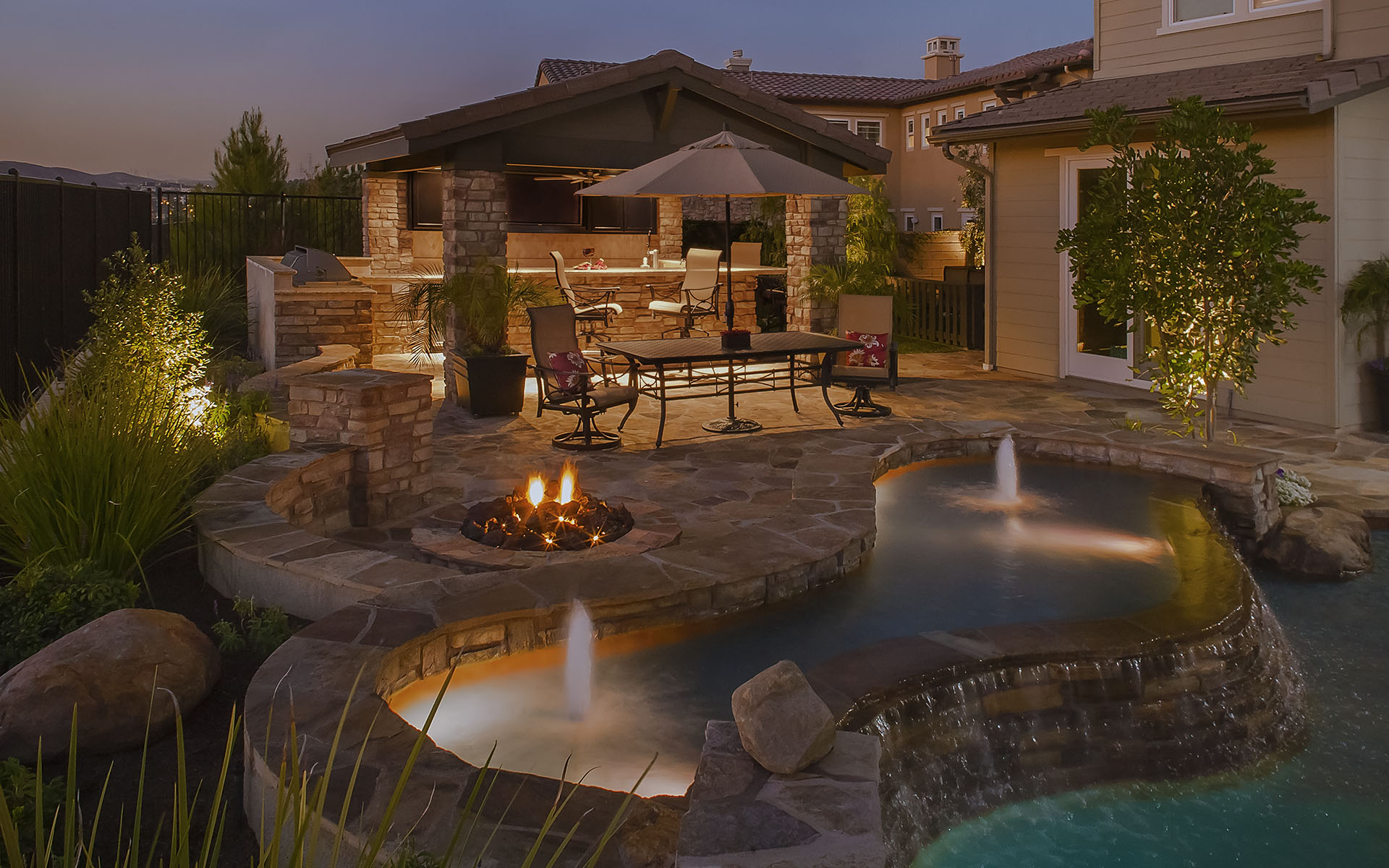 14 Oct

Outdoor Living

Living in Southern California, we have the luxury of enjoying the outdoors most of the year. Mid-Century designers recognized this and began designing homes with indoor and outdoor features that flowed seamlessly. The truth is, our affinity for outdoor living in a temperate climate goes back to ancient times. If you have been fortunate enough to visit Italy or Greece, you have visited many a space that took advantage of beautiful temperate climates. Orange County, CA is one such micro-climate.

In addition to the pools we discussed last week, a terrific way to add charm, warmth and value to your home is through outdoor living. This could include a kitchen with grills, fireplace, wood burning stove and refrigerated bar. You could also build an outdoor living room for guest entertaining with a tv for sports and movies, couches or even a hammock. Other beautiful possibilities include specialty lighting, sports courts for bocci ball or badminton or sweeping fans and misters. Oftentimes, with the beach so close, we include private outdoor hot water showers or a lawn with children's play equipment included tastefully.

Each addition to the space sets the tone for a wonderful extension of your home to the outside with amenities and first class landscape design. Southern California has the weather and we can help you to design your backyard paradise.