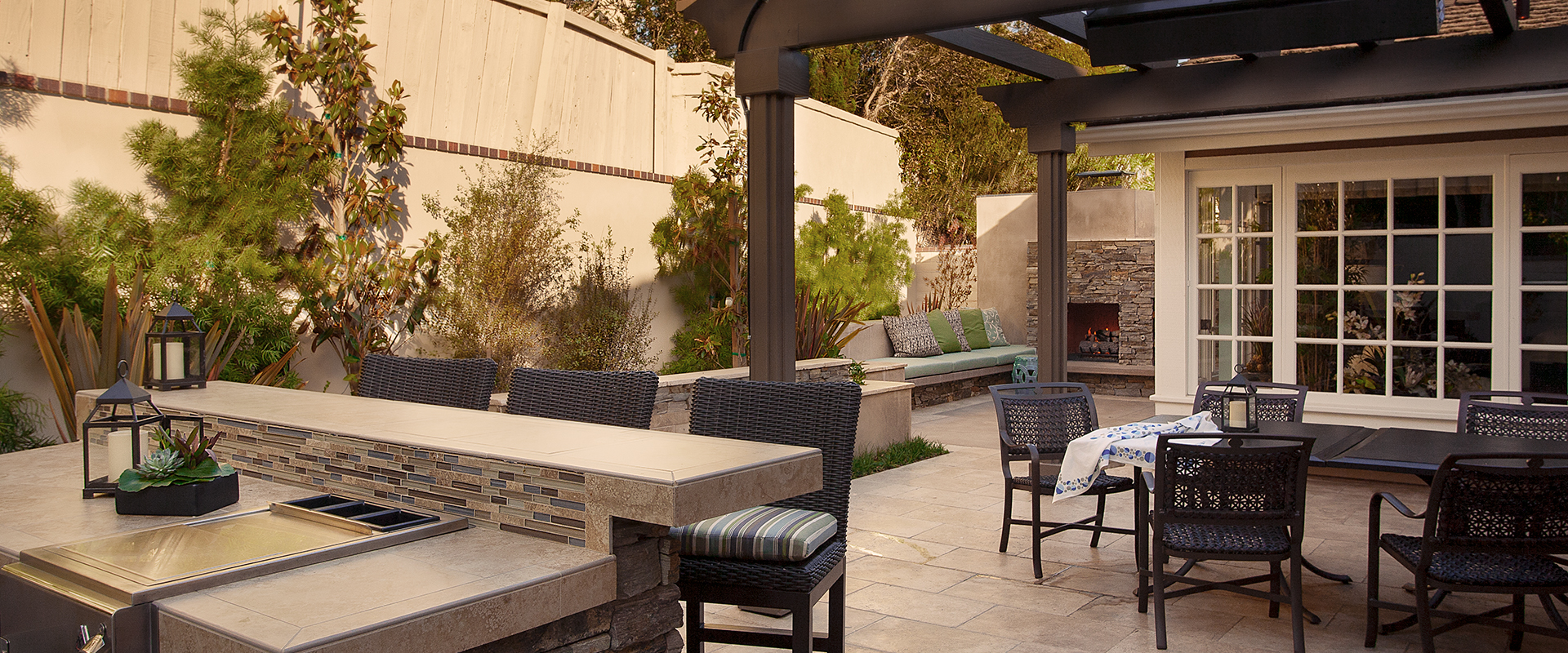 02 Jun

Outdoor Rooms

Outdoor rooms are a true California luxury thanks to our temperate climate and the minimal bug problem (ok, maybe a few pesky bugs).

They can be simple or grand depending on budget or vision.

Outdoor rooms with actual roofs create a year round usable room that allows for entertainment in most weather conditions and expands the entertainment possibilities of the house. When built off the family room, dining room or kitchen they increase the daily living space of a home.

Nothing says party time like the addition of entertainment systems, bars and bbq's, fire features and fans or heaters. Are you ready for some football!!

Freestanding structures allow for a destination room to enjoy away from the main house with features like a large fireplace as a focal point to entertain, drink wine, chat, watch sporting events or simply sit and read.

Some of the recent outdoor rooms we have created for clients range from simply adding tonque and groove ceilings and fans to patio areas providing shade and coolness or open beam covers with overhead heaters to warm up a cold night.

Some have included BBQs, refrigerators and, often, TV spaces or high end speakers. The inclusion of electricity not only allows for entertainment but extra comfort like decorative lighting and fans built in. These structures are typically built as a wood structure or, occasionally, as an Alumiwood structure to keep the costs down and to reduce fire hazard. The use of imaginative skylights also allows for daytime light while keeping the weather to the outside of the area.

We often use natural materials like natural stone and solid wood furniture, like teak, to complement and accent the space. These rooms have come a long way over the last decade and are a terrific way to bring that slice of paradise to your home, every day.