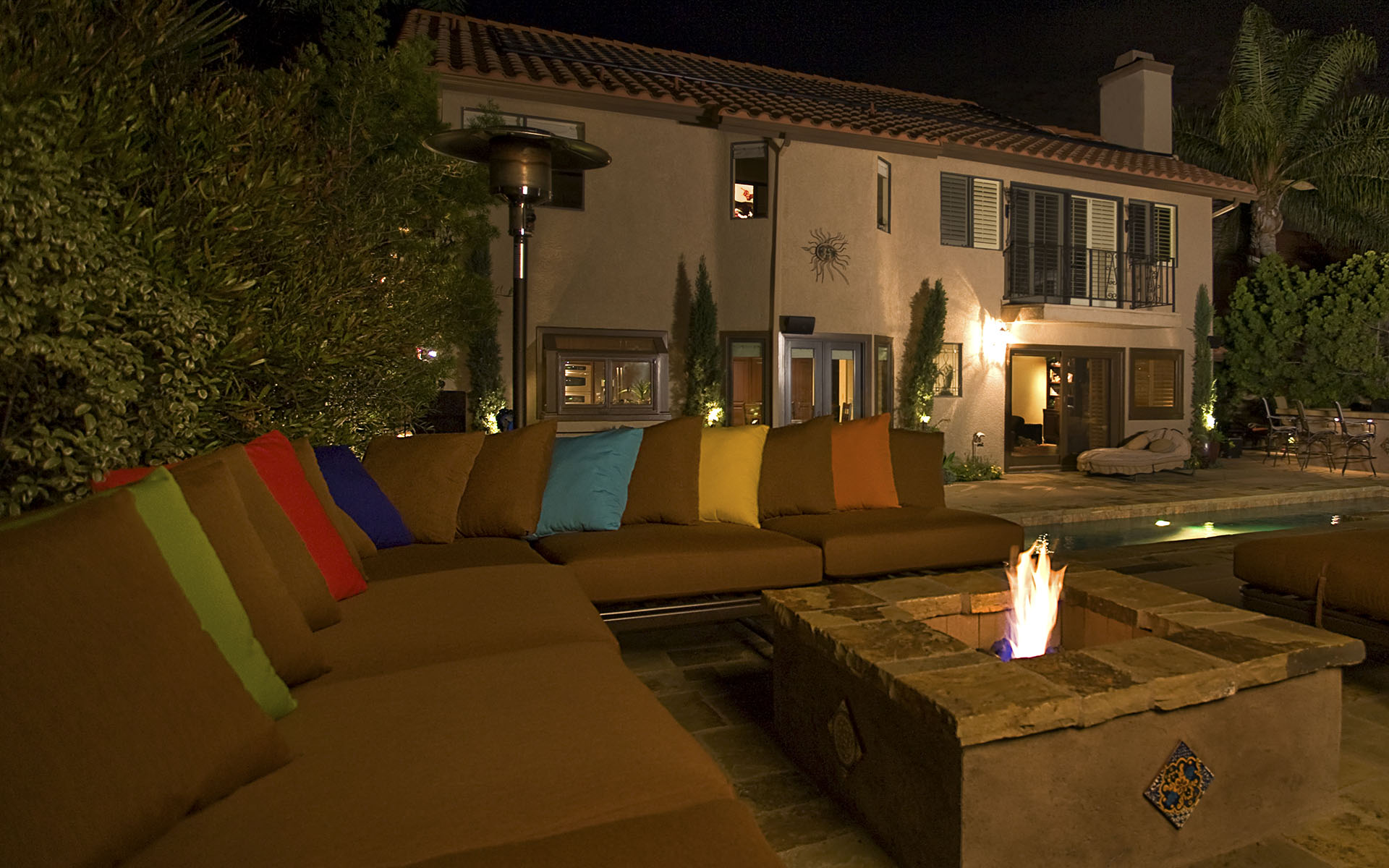 01 Feb

Seating Areas

An aspect of landscape design that can be occasionally overlooked is the seating area. A beautifully designed seating area can provide a wonderful addition to both the yard and the house.

When placed strategically, a seating area will expand the home. French doors opening to a space that invites comfort and is surrounded by blooming and evergreen plants can feel like an extra room. In fact,  with well placed lighting and electricity, the space can include a bar, sound system or entertainment system.

Also, the areas can be created and defined by the use of walls, benches or simple plant borders and shrubs. We also include a sense of coziness and protection by including a trellis, pergola or strings of "café lights" above.

These spaces often encourage family gathering and a comfortable space to read in equal measure. Dining tables, or smaller spaces just for two, that could support your morning coffee or evening wine can be placed depending on your California sun exposure. By including thematic elements and rich plant life, the space often feels inviting and can support trees for lights to hang or raised beds to carry gardens of food or blooms.

For the floor space we often utilize pavers, gravel or concrete with a pond or bird bath ensuring a relaxing space that is both picturesque and useful. The space can also surround a gas fire pit or fireplace.

We have designed many combinations of all of these effects through the years.

Spend a moment and imagine the paradise in your own backyard and give us a call. Our designers enjoy nothing more than helping your dreams become your reality.