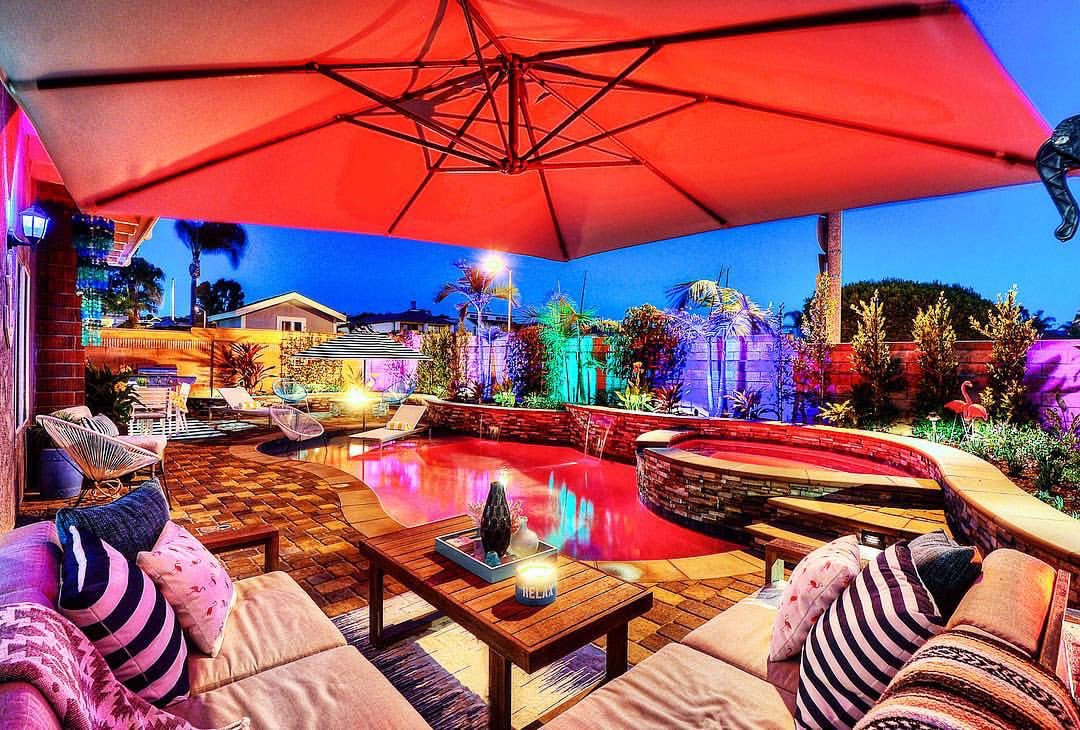 30 Jun

Specialty Illumination

Specialty Illumination is a topic that is occasionally overlooked in landscape design. In fact, the lighting adds a level of beauty and sophistication otherwise lost in your architecture, especially at night.

There are many ways specialty illumination will help your lights come alive. Through zoning and dimming capabilities we can make your landscape dazzle on a schedule, for a season and with different colors.

Perhaps you have a backyard movie party, a family barbeque or pool party we can vary the illumination brightness anytime, anywhere within a system, even shifting through time. For example you could have the lights set to be 70% at 8pm but 100% at 9pm. We can even take advantage of Astromonical Timing which understands the position of the sun and will adjust accordingly.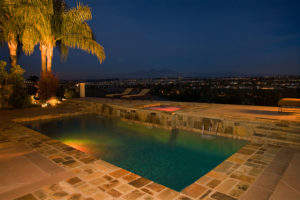 It is even possible to use pre-established themes to adjust the way your outdoor living areas are lit depending on your areas of activity, be it an outdoor living room, bocci ball court or firepit.
Above, our featur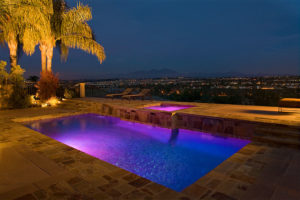 ed image displays a beautiful backyard our designer, Matt Levchak, designed and installed with the FX Luminaire Luxor LIghting System.
You can see how having a complex, computerized lighting system that can be programmed to change colors adds excitement and fun to your backyard summer or winter.
With the other two images, you can also see how the mood is changed with the different colors. It also provides a change of focus. You can easily adjust the settings to accommodate a nighttime swim or simply a beautiful backdrop to a lazy summer night.
Don't hesitate to ask about how Paradise Designs can help to improve your backyard experience by illuminating your imaginations.