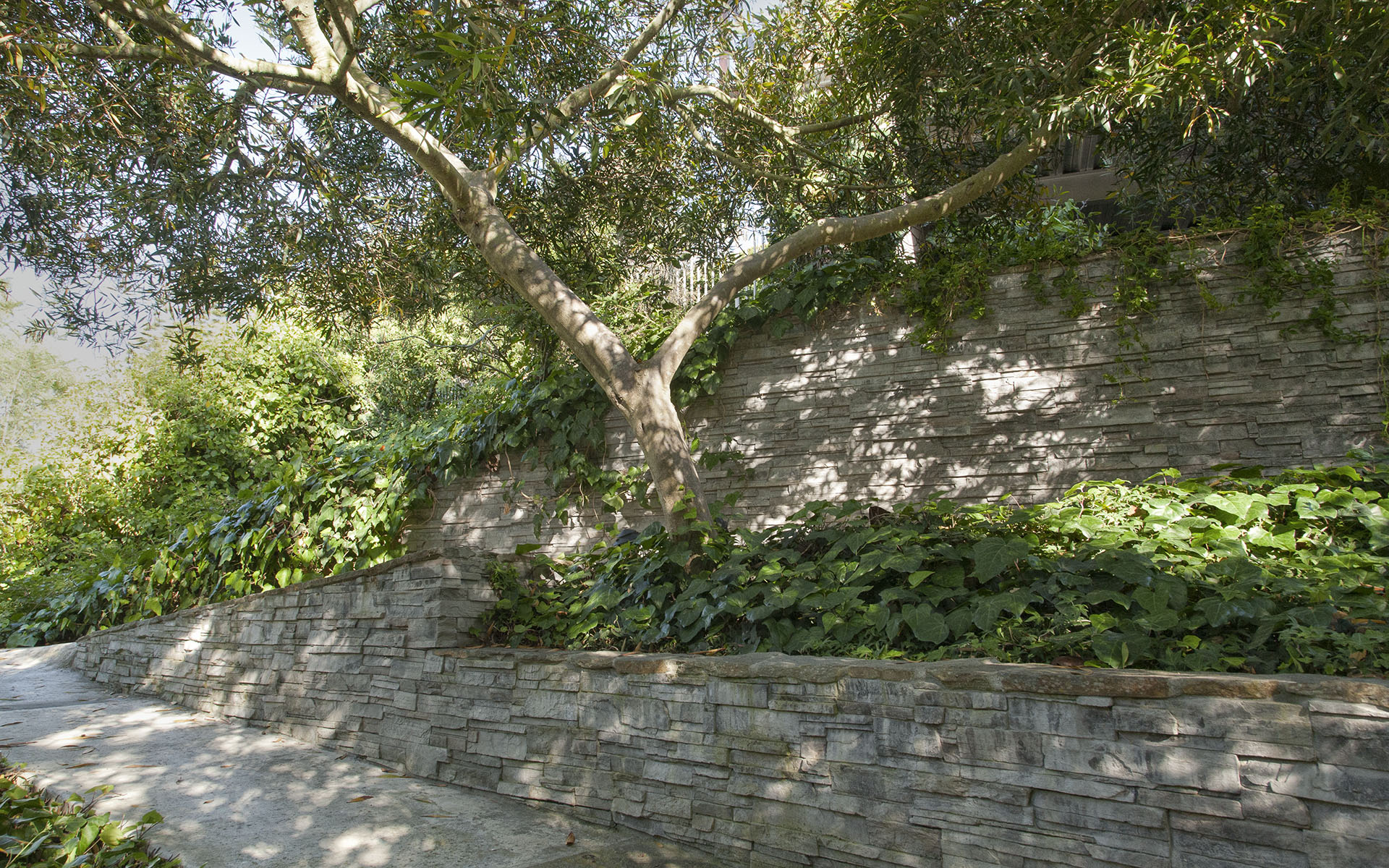 09 Dec

Topic: Erosion Control/ Slopes/Drainage in your Yard

If you live in a coastal area like San Clemente, Dana Point or Laguna Niguel chances are that you're dealing with a sloped backyard or garden which can be easily overlooked and quickly become a liability. Existing conditions in your yard, including drainage systems, can become a big problem in these winter months. Consider last week's rains as fair warning…but even if you aren't experiencing landslides or mudslides in your outdoor space, it doesn't mean it's not on the distant horizon for you and your wallet. Soil wears down over time naturally and when lawns are over watered, or we get the occasional heavy rainstorm it can take a toll on your hillside. Luckily, there are several ways that you can prevent erosion and our team can guide you in the right direction.

Strategic planting is one of the best ways to protect your slope. With our experienced designers, we can implement a plan to not only make your hillside stronger but more environmentally sustainable. Adding plants with a strong root system are one of the main defenses against landslides and by having established root anchors, you can bet that your hillside will stay intact. Let's face it, erosion is an ongoing problem on our hillsides, but these preventative measures will provide extra support.

By adding native plant species, mulch and adequate ground cover, you can really add a lot of protection to your hillside. Sufficient ground cover helps with soil displacement and when we happen to get our occasional rainfall in California bare hillsides are at risk. Soil gets washed away, hillsides become unstable and ultimately susceptible to landslides which happen far too often in our coastal communities. For the most part, landslides can often be prevented but a lot of times the damage happening underground is a major problem waiting to happen.

Yearly monitoring and upkeep on your pipes and drains is crucial to keeping your property safe from flooding and damage to the foundation. If you have a problem with flooding, French drains can keep your landscape free of excess water by diverting runoff underground and away from your property. This type of drainage system is not only efficient but economical and can work for any budget. The goal is to check for underlying issues and stop problems before they start, so if you suspect that your drains aren't working as they should, or need help installing a new drain our crew can design something that works for you.

Invest in your landscape and give it the proper protection it needs from erosion. Our qualified team will come up with a solution that works for you.