01 Jan

Winter Design Focus

The New Year always seems to bring with it new possibilities.

Since we are talking landscapes here, make the resolution to invest in your home's potential. Commit to making home improvements with a green mindset; choosing local and sustainable materials whenever possible, opting for energy and water saving features, and pre-planning projects (even if it means enlisting the help of a professional), to save yourself money in the long haul.

Following are some ideas to start the year with: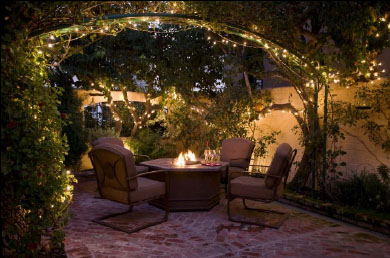 Take a cue from all the time and effort put forth to light your yards for maximum effect during the Holidays, and consider making your house "Wow Worthy" all year long. Consider adding lighting to pathways and highlight features in your yard. Or adding string lights to your backyard for year round ambience. Added lighting can provide safety, security and beauty. Consider LED lighting options to save energy.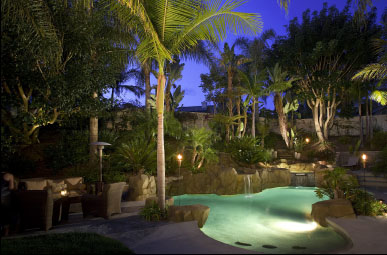 Design your backyard with all the luxurious elements of your favorite resort to create the perfect 'staycation' environment: Destination: your own backyard! A very earth friendly alternative which will save on driving or flying to destinations and cut back on greenhouse gasses. Create a little 'paradise' with just a water feature or pond, or design the entire yard to be reminiscent of some Shangri-la real or imagined.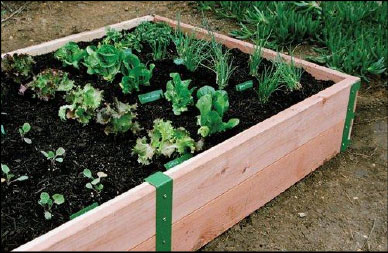 Urban and Sub-Urban Farming is growing in numbers. Plan this year's garden. Consider buying a kit for an above ground edible garden or build your own. If you need to start small, simply replace some of the plants in your planter areas or potted gardens with edibles. It can be as simple as swapping a low growing annual for purple basil (great in salads and pasta). Raised garden boxes are attractive and functional.
Call us for pricing and have us build and plant one to suit your specific site and needs.
On a final note: I hope this year we all commit to quality. Consume less but reap the reward of lasting quality, and if you can, buy American made from a local distributor. "If you build it they will come!" And so will the lasting memories. Let us help!